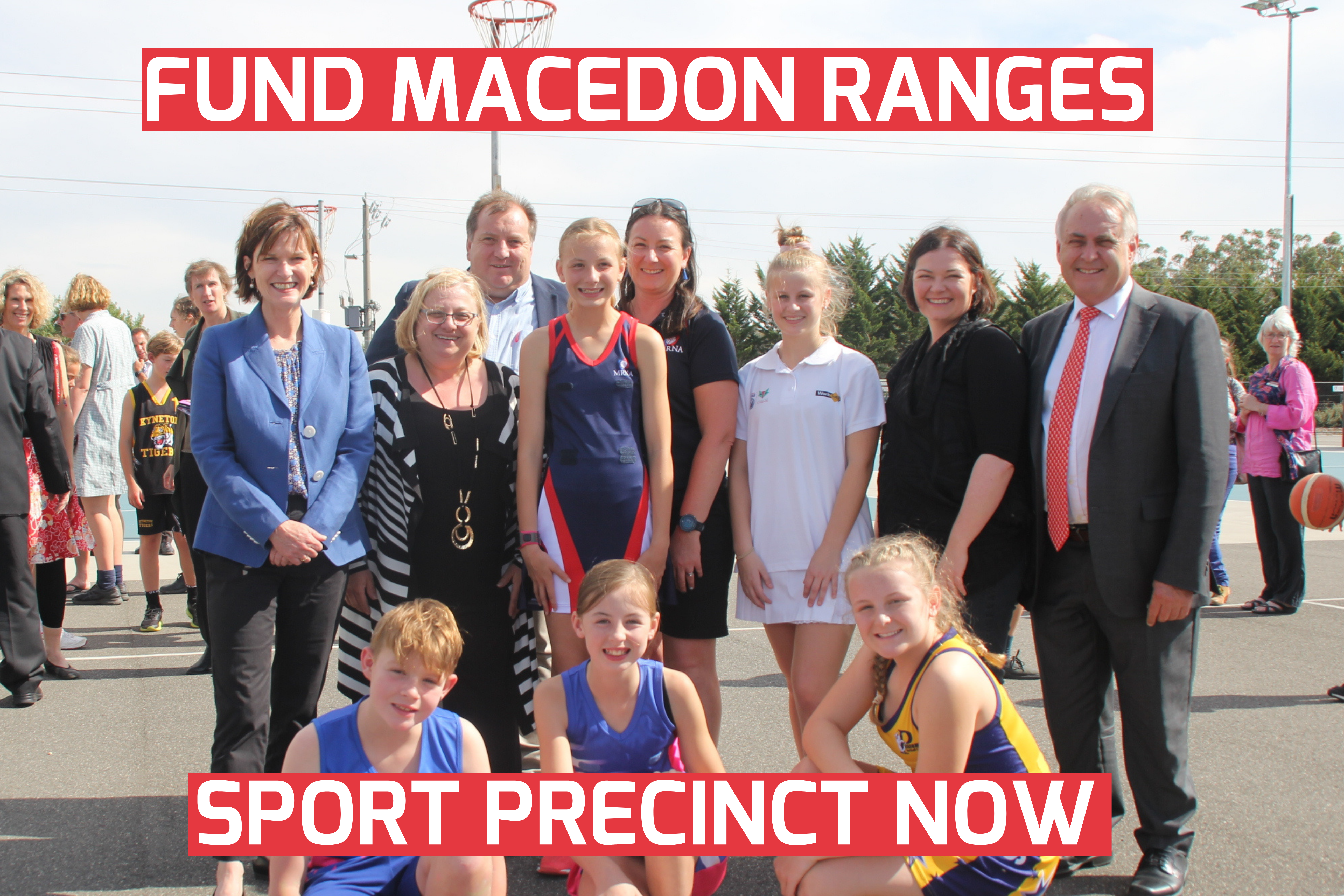 Sign our petition and tell Prime Minister Scott Morrison that we need funding from the federal government to make the Macedon Ranges Regional Sports Precinct a reality.
The Morrison Government has for years ignored our pleas for funding for the Macedon Ranges Sports Precinct. 
They've ignored widespread community support; they've rejected two high quality grant applications; and they've totally disregarded big funding commitments from state and local government.
While plenty of Coalition projects across Australia got lucky under its infamous sports rorts program, our fantastic precinct plan still gets nothing.
The need for more sports fields in Gisborne, New Gisborne and surrounding areas is already huge and only going to grow.  Our current facilities are overflowing, with population growth, higher than average rates of sports participation and rapid growth in female playing numbers.
What we have now just doesn't cater for our communities. Our community has responded to this challenge by planning for the development of two AFL/ cricket ovals and associated infrastructure that will serve locals and indeed the wider region into the future.
This community-driven project has the support of Macedon Ranges Shire Council and the State Government. They've been happy to back it with substantial funding commitments.
But the Morrison Coalition Government is missing in action. They've pledged nothing. No support; not a cent.
Without major financial contribution from all levels of government, this project is unlikely to be completed within the next decade. We seek your support to make this project a reality.
Macedon Ranges Shire Council have announced that the design services tender for the precinct has been awarded to City Collective Pty. Ltd – which means we're one step closer to giving our growing clubs the facilities they need.
It's well past time this vital project was funded, so we need to take action together.
I encourage players, coaches, volunteers, parents and friends to write to sign the petition, to request the Federal Government contribute their fair share so we can get the Macedon Ranges Regional Sports Precinct underway.
Macedon Ranges Regional Sports Hub
The Regional Sports Hub concept is envisioned as a four-to-six court indoor stadium and community activity hub in New Gisborne and is set to feature:
Change rooms and amenities

Indoor sports courts

Storage

Show court

Spectator seating

Multipurpose rooms

Car parking

Sports administration area

Café and social area
Regional Sports Fields
In addition to a new oval complex in New Gisborne, including a regional synthetic surface ground and associated buildings the regional sports fields project will also include recreational facilities such as walking tracks, cycling, passive recreation spaces and playgrounds.
Natural grass sports field

Synthetic surface sports field

Activity area

Car park

Play space

BBQ area

Wet lands/detention basin

Gym equipment

Tennis courts

Cricket nets
Read more about the project developments here